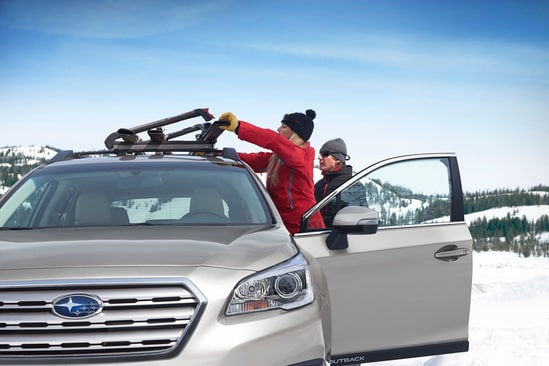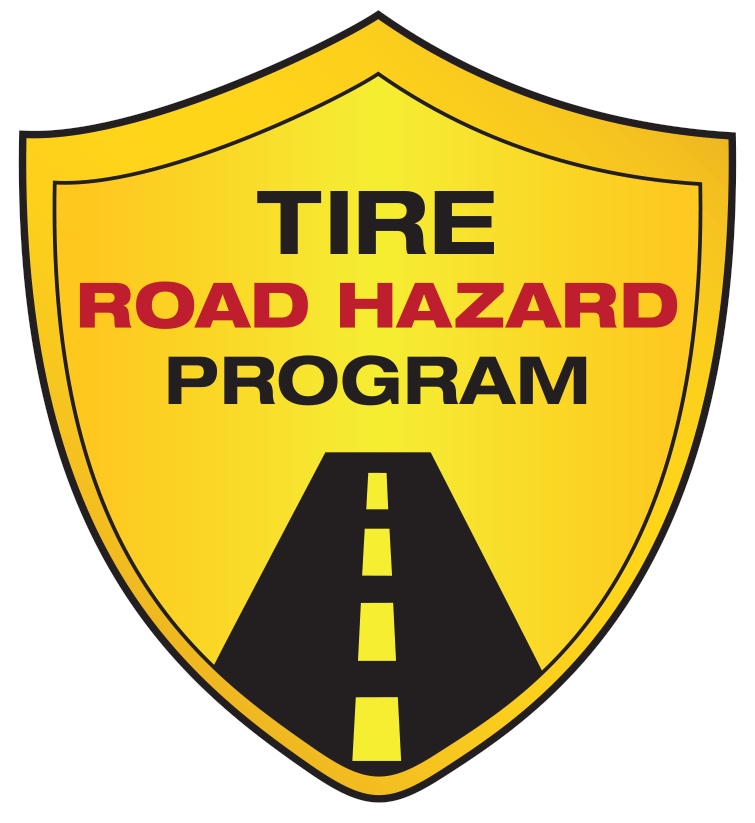 Frequently Asked Questions:

My Subaru has all-wheel-drive (AWD) so why do I need snow tires?
Tires are the most critical component affecting your Subaru's traction and handling - literally where the rubber-meets-the-road.  While all-wheel drive certainly helps extract maximum performance from any tires, having a winter tire created with special compound materials that grip the road even in cold weather, and a tread pattern made to handle slippery surfaces, can make all the difference.  Even more important, while AWD is great for getting moving in the white stuff, the shortest stopping distances, and best control on icy curvy roads, comes exclusively from having dedicated winter tires.
How about studded snow tires?
Studded snow tires are only good for one thing - ice covered roads.  Otherwise, they are very noisy, deliver rough riding and poor handling on both dry and wet roads, and wear out quickly.  For these reason, Saratoga Subaru does not handle studded snow tires and recommends only quality winter-rated tires for your Subaru.

Will 2 winter tires get the job done?
It's always recommended to install a complete set of 4 winter tires. Having only 2 winter tires, on either the front or back of your vehicle, creates uneven grip and balance, which can negatively effect steering, traction and braking.  You'll want the confidence that comes from having the right rubber all 4 corners of your Subaru, so installing 4 snow tires is the way to go!

Why not leave winter tires on my Subaru year-round?
The same special features that allow winter tires to perform well in cold, inclement driving conditions will cause them to wear prematurely, and will result in reduced handling the rest of the year.  We recommend trusting Saratoga Subaru to swap out your Subaru's winter tires for an all-season tire set every spring.
Choose the Subaru Professionals in Saratoga Springs, NY for your winter tires.

Visit or call our tire center or schedule service on our website, for convenient tire installation, mounting, and balancing.  Be sure to check out our Subaru Tire Store for special discounts and offers as well. Our centrally located Subaru dealer in Saratoga Springs, NY, is all-about serving the tire needs of Queensbury, Greenwich, Johnstown, Burnt Hills, Albany, and all around the Capital Region!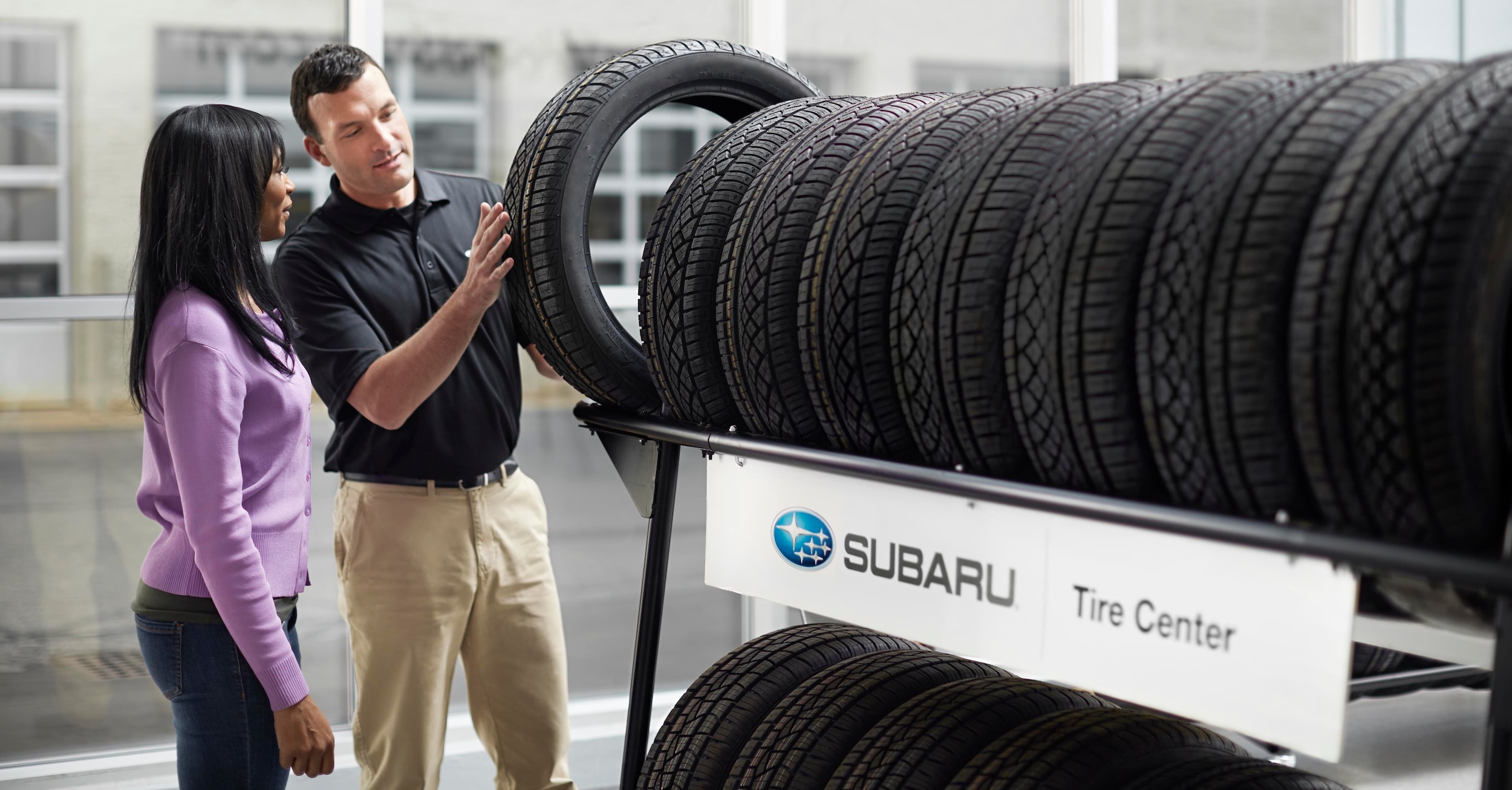 PARTS HOURS
Monday

7:30 am – 5:30 pm

Tuesday

7:30 am – 5:30 pm

Wednesday

7:30 am – 5:30 pm

Thursday

7:30 am – 5:30 pm

Friday

7:30 am – 5:30 pm

Saturday

8:00 am – 4:00 pm

Sunday

Closed - Make Appointment Online!
Make an Inquiry