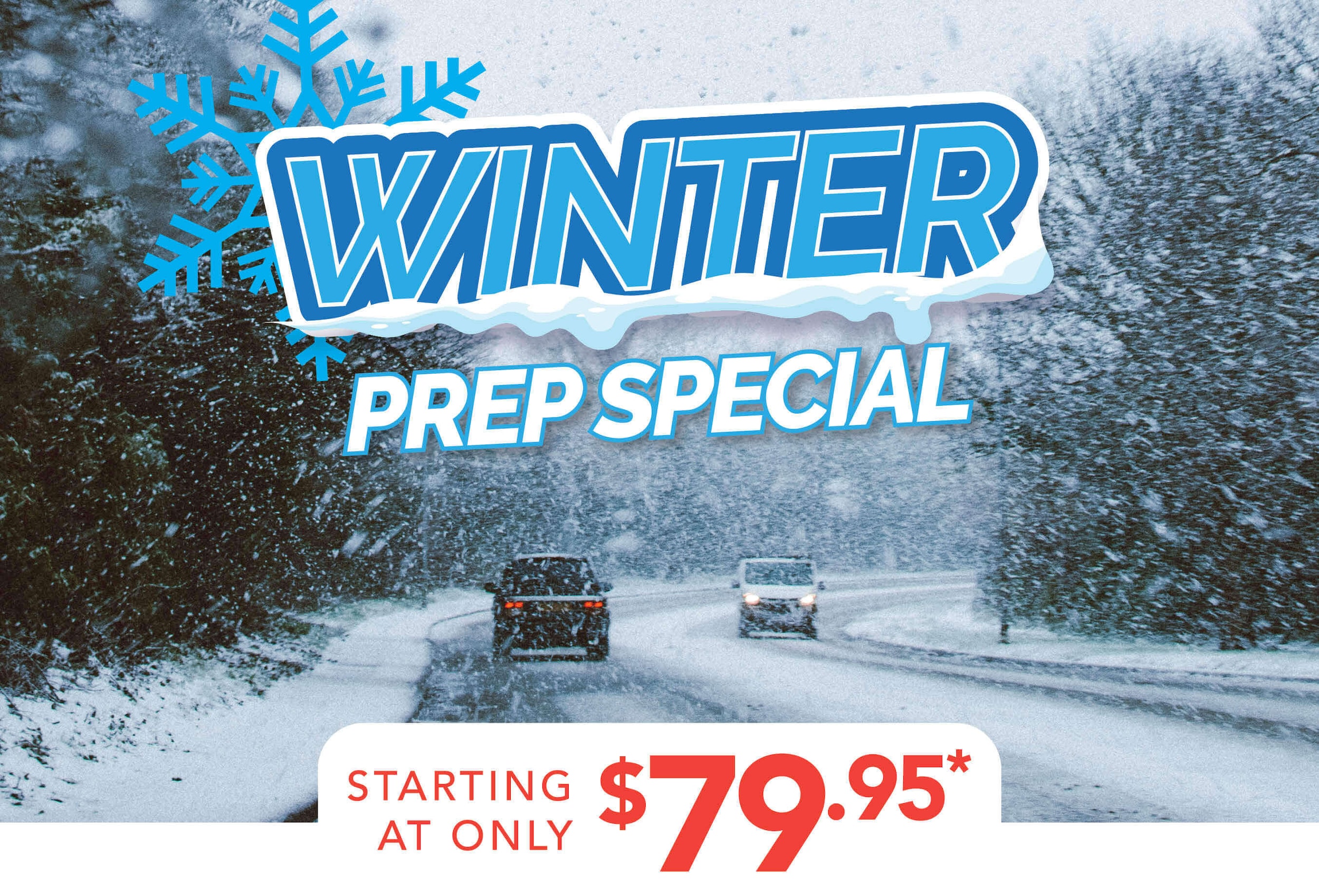 UNBEATABLE WINTER SAVINGS

+ Engine Oil and Filter Change
    - Using only the best Subaru
       recommended Fluids and Genuine
       Subaru Oil Filters.
+ Rotate Tires
+ Test Your Battery Performance
    (With printout)
+ Heating System Performance Inspection
    - Including temperature check, defroster
       check, and cabin air filter inspection
+ Cooling System Performance Inspection
    - Clean Debris from Radiator, visually
       inspect Hoses and Belts
+ Check Windshield Washer System
    and Wiper Blades
     - Fill as needed
     - Wiper blades available at additional
        cost, free installation if purchased
        at time of inspection
+ Check Brakes and Measure Brake Wear
+ Check Tire Tread Depth, Condition,
   and Proper Pressures
+ Check All Exterior Lights
WE HAVE GREAT PRICES ON

WINTER

TIRES


(Code WS2020s) *Prices do not include applicable sale taxes, disposal fees or shop supplies. Cannot be combined with any other

special

s or discounts.Offer expires 12/31/20.
Hours
Monday - Friday

7:30 am – 5:30 pm

Saturday

8:00 am – 4:00 pm

Sunday

Closed - Make Appointment Online!
Make an Inquiry