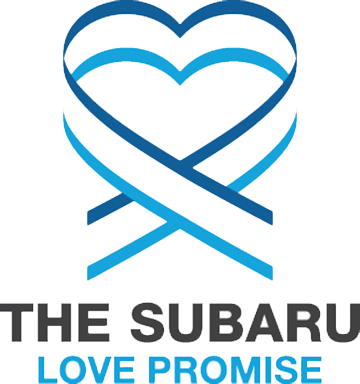 What is the Subaru Love Promise?
Subaru and our retailers believe in making the world a better place and the Subaru Love Promise is our vision of respecting all people. This is our commitment to show love and respect to our customers and to work to make a positive impact in the world.
How is Saratoga Subaru dedicated locally to the Love Promise?
Love Promise Stories from Saratoga Subaru
Subaru and Saratoga Subaru believe in making a positive impact on the communities in which we live and work. We uphold that belief through our Love Promise Community Commitment. Every month, we select inspiring stories from customers and partners from around our area who strive to support our collective commitment and feature them here
One Step At A Time - Alison S
Ky came to the Mohawk Hudson Humane Society from a home where he was not set up for success. He came to MHHS in late March 2021 with another dog. After being seen by the veterinarian, Ky was diagnosed with Lyme and Anaplasmosis, both tick-borne diseases. He was also diagnosed with an abnormal gait, where he was between limping and not using his front leg. It did not seem to cause him any pain, so it was determined it was unnecessary to amputate. Ky also was a very shy guy around strangers, and took a bit to warm up. After warming up though, he was a total goofball. The Behavior Team at MHHS took Ky under its wing, working to help him open up and make more friends. He also became a star of playgroups, showing his silly, playful side with dogs. After several meets, Ky's forever family took him home. They were able to see his progression, and in October 2021 Ky went home. Thanks to support of Saratoga Subaru, programs like the Behavior Team can operate and help animals like Ky flourish.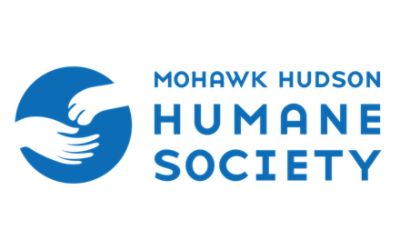 ---
Subaru Really Does LOVE TO HELP! - Tracey M
The Regional Food Bank of Northeastern New York has been called on to provide more food to more people than ever before as a result of the COVID pandemic. It is our honor to do the work of helping to meet people's basic needs, but we cannot do that work alone. Fortunately we have amazing donors like Subaru, whose dealerships really do Love to Help. We were thrilled to see the campaign mentioned on Saratoga Subaru's and the Mackey Auto Group's Facebook pages. We appreciate ALL the Subaru dealers and their team members who do so much good for the community. We started drive-thru pantries during the pandemic as a way to provide boxes of food to people in a large-scale, contact-free manner. We continue these distributions today because they reach hundreds of people in just a few hours' time. Here is a comment shared by a person who received food from a recent drive-thru pantry: "My father just came to my house with boxes of food from you guys - it took everything in me not to bawl my eyes out. This food is beautiful. So fresh, and I am one very overwhelmed momma. Words can't describe how much of an impact you are making and how thankful my family is for your generosity!!! Thank you. Thank you. Thank you." This thank you extends to Subaru too. We are so appreciative of your generous gifts in support of hunger relief.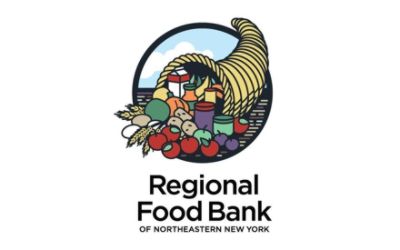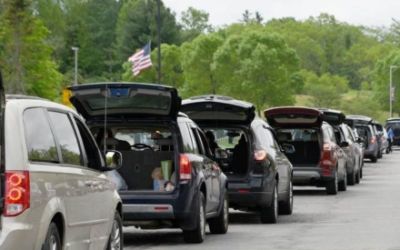 ---
Saratoga Subaru and MHHS Partnership - Alison S
Saratoga Subaru and the Mohawk Hudson Humane Society (MHHS) have a new and burgeoning relationship. The Mohawk Hudson Humane Society has its Spay/Neuter Clinic down the road from Saratoga Subaru, and the interest in joining forces started in 2019. The first big collaboration between the two was for Subaru Loves Pets. In the month of October 2020, MHHS was able to adopt out almost 200 animals. While this number is not impressive in comparison to other years, but in a year where COVID-19 has flipped the world upside down, it was a very successful month. COVID-19 has slowed the ability to partner for events and programs as many programs have been modified and all events have either changed or been canceled. MHHS is looking forward to working with Saratoga Subaru more in the upcoming year.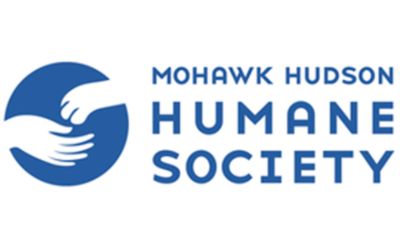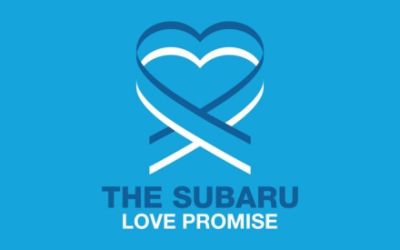 ---
Saratoga Subaru Cares about Community - Leonard E
On Wednesday, April 3rd, the new owner of Saratoga Subaru sponsored a Paddlefest Movie night where many paddlers gathered to get ready for the upcoming spring kayak events. He provided amazing food by Pieonwheels, door prizes and an amazing atmosphere. The dealership does not feel like a car dealership, it is nicely appointed that makes it a warm welcoming dealership. The staff was polite and helpful, if you are looking to buy a new car, or used, I recommend visiting Saratoga Subaru, you will feel like family and be treated like family. WOW, thank you Saratoga Subaru!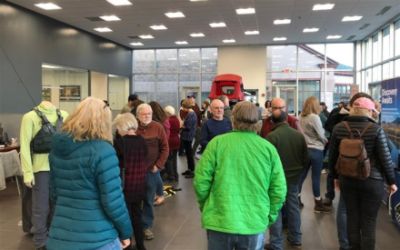 ---